Top 5 Authentic Mexican Tequila Brands – Internationally Famous Heritage
Tequila is among the fastest-growing beverages in the spirits industry today. It spurs everyone from American celebrities to worldwide beverage amalgamations.
Currently, there's an increase in the number of tequila distilleries. Yet, many consumers prefer Mexican-owned tequila. Tequila is intrinsically significant to Mexican culture.
And while you can create your own tequila, you should try out these top 5 Mexican-owned tequilas to understand their origins.
The analysis also reveals the uniqueness of each of these top brands and how they've maintained their traditional tequila distillers.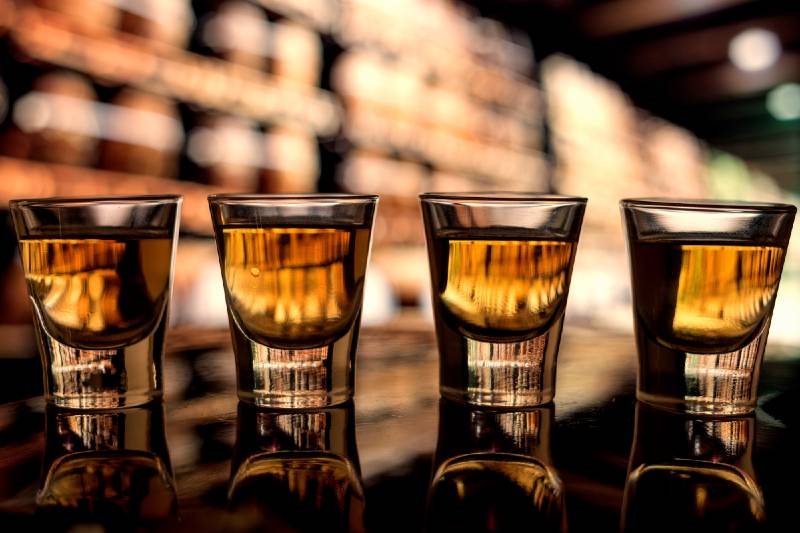 El Tequileño's story dates back to 1959 when Don Jorge Salles established his own tequila. And in 1961, La Capilla (the most famous bar in Tequila Jalisco) chose El Tequileño as one of the best tequila in La Batanga (their signature drink).
In 1970, Don Jorge invited his son Juan Antonio to join the tequila industry. Again, from 2000 when Don Jorge passed away, he left the traditions of El Tequileño in his family's hands.
In 2008, Tony took over El Tequileño management and the master distiller title. Again, in 2017, Paradise spirits acquired El Tequileño.
In 2018, the National Chamber of the Tequila Industry acknowledged Juan Antonio Salles as the Gran Tequilero. Currently Tony Salles, Antonio's grandson, manages El Tequileño.
The El Tequileño tequila distillers acquire its water from a natural volcanic spring from Volcan de Tequila. And since it started El Tequileño maintains the same production procedure.
The tequila acquires its blue agave from Jalisco highlands. The distiller cooks the tequila to remove Cogollo before fermenting, distilling it, and aging it to give you your favorite tequila flavors.
Besides, the brand boasts of its unique smoothness and mineral richness. Not to mention, it has flavors of caramel, mangoes, peaches, anise, lavender, and coconuts. Each Reposado exhibits authenticity.
Fortaleza is a Mexican tequila brand whose management has lived through five generations. The founder Don Cenobio founded Frtazeka in 1873 in Jalisco.
Don Cenobio became the first to shorten the name "mezcal de tequila" to tequila. He also became the first person to export tequila to America. Additionally, Don Conebio also pioneered the steaming of agave for tequila production.
Don Eladio, Don Cenobio's son, took over Fortaleza in 1909 after his father's death. And he established tequila as Mexico's national drink.
Additionally, Eladio founded different brands of the Tequila Fortaleza. Eladio created the brand Mexican brandy and Mexican whiskey.
In addition, Eladio established the La Constancia distillery. Francisco Javier took over Fortaleza in 1946. He firmly established Tequila Fortaleza as a brand.
Currently Guillermo Sauza manages Tequila Fortaleza. Yet, 150 years down the line, Tequila Fortaleza's production process remains the same. It begins with agave collection, cooking, crushing, fermentation, distillation, aging, and bottling.
Cascahuin is an accurate depiction of what lies in the land of El Arenal Jalisco. It's been the region's favorite tequila brand since 1904. The tequila is original in every way.
It's bright and clean, maintaining some natural amber color like a worn barrel. Cascahuin's fragrance is that of raisins and fruit aromas of the golden peanut, almond, and peach.
Its natural flavors feel like the great American oak barrels. Additionally, Cascahuin leaves you with a silky feeling.
Its current owner is Salvador Rosales Briseño Jr. Salvador Rosales Briseño established the Cascahuin tequila private brand 1955 at El Arenal, Jalisco.
The tequila distillery remains at the exact location and uses traditional Mexican production methods.
Tequila Ocho is more peppery, sweet, and vegetal. You'd feel as though you're enjoying a concoction of earthy minerals and herbs while sipping it.
Carlos Camarena partnered with Tomas Estes and founded the brand in 1937. The family business is currently in its third generation, with the Camarena's still owning it.
Interestingly, Tequila Ocho's maestro tequilero Gabriel Alexandre uses open-air fermentation and distills the drink with copper stills.
Founded in 1968 by Rosales Don Alfonso, Caballito Cerrero is among the world's most loved tequila brands. Caballito Cerrero produces its tequila the traditional way.
Even though this drink does not comply the Consejo Regulador del Tequila (CRT) parameters. The brand uses another term, 'Destilado de Agave.'
Caballito Cerrero relies on open-air fermentation, water from an uphill stream, and estate-grown blue agaves to prepare you the exquisite tequila.
Caballito Cerrero, Cascahuin, Tequila Ocho, Fortaleza and El Tequileño are the top 5 Mexican owned tequila brands. These family-owned tequila brands have kept the tequila industry ablaze from the late 19th century to date.
You can join them with our guidance. We are world-class maestros tequileros, and we can help you create your own tequila.
So, contact Aceves Spirits today to discuss how you can realize your dream of being a tequila producer.