2022 Tequila Consumption Trends in the US Market: Sipping, Shaking, and Selling
When some people think of tequila, all they think of are party shots with the salt and lime or super fruity vacation cocktails. But that wave of thinking is changing quickly as the demand for high-quality tequila grows.
The 2022 tequila trends in the US market show more and more folks are head over heels for this spirit, leaving vodka and other liquors behind.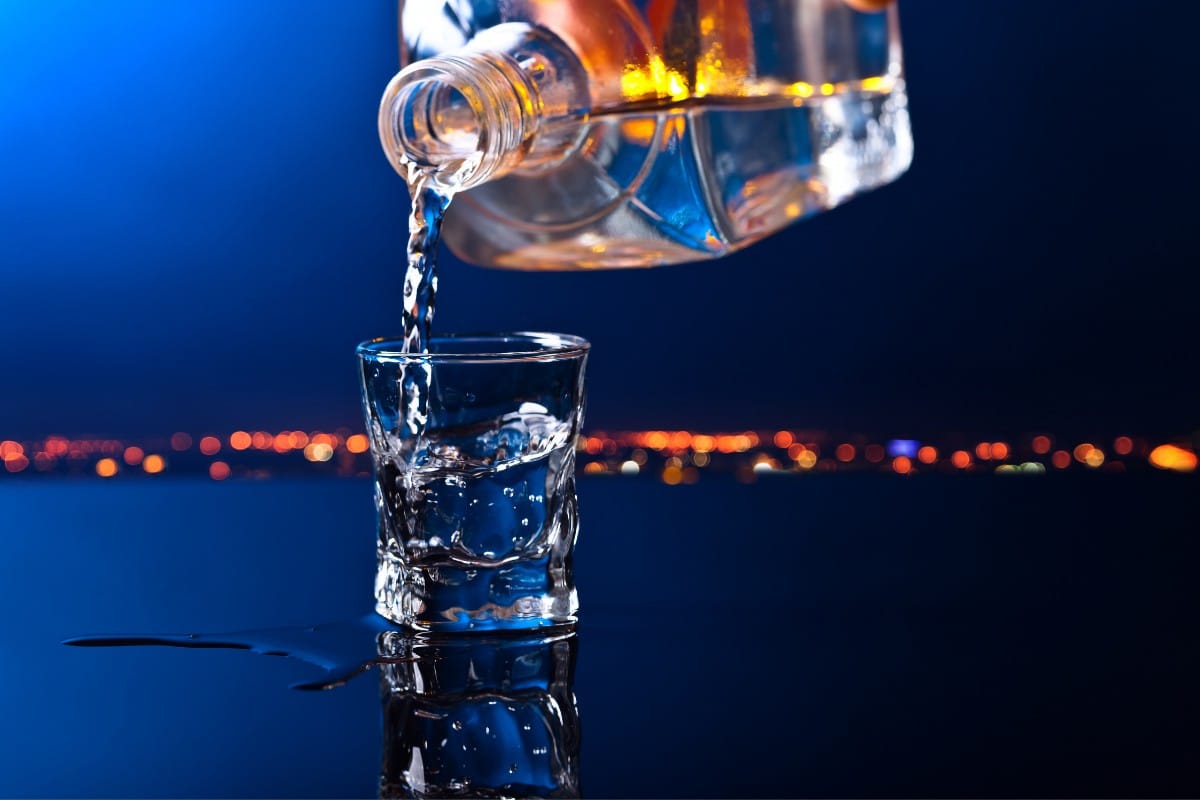 People Are Loving Tequila
People these days seem to be loving and drinking tequila more than ever. According to the Beverage Information Group's 2021 Liquor Handbook, tequila sales and consumption increased by 9.4% in 2020.
This increase means a whopping 21.5 million 9-liter cases sold. A year later, in 2021, tequila showed a 13% year-over-year increase on Drizly.
By the end of 2021, tequila commanded 18% of liquor category sales and only continues to grow in popularity. And market trends expect the tequila industry to be worth over $6 billion by the end of 2022.
The Premium Tequila Market
While there are still those that love a good cheap shot of tequila, the market for premium tequila
For some, tequila was once reserved for exotic vacations or Cinco de Mayo. But some brands have worked to enhanced the general public's awareness of high-end tequila as not just an occasional treat but a go-to liquor.
Celebrity brands include Dwayne "The Rock" Johnson's Mana, Nick Jonas's Villa One, Rita Ora's Próspero, Adam Levine's Santo Mezquila, and P Diddy's DeLeón. But George Clooney's ownership of the well-known Casamigos brand may have the greatest impact of all the celebrity brands.
There's been an impressive increase in premium brands, such as Clase Azul, a high-end sipping tequila, that are becoming people's favorite alcohol for casually sipping.
Many people are surprised to find complex and rich flavor profiles in the tequila aisle, rather than just the cheap straightforward options many are accustomed to. Some sipping tequilas have even taken a few notes from bourbon, with a barrel-aged robust taste.
The camaraderie and joy of a tequila shot will likely never go out of style, but now, more people are sipping and relishing their tequila than ever before.
Tequila drinkers are prioritizing the authenticity of the tequila brand more and more these days.
People want tequilas with a deep-rooted history in Mexico, representing an impactful story and genuine culture, crafted traditionally. But the general population of tequila lovers in 2022 is gen Z and millennials, meaning the spirit is growing in favor among the younger crowd.
This trend is promising as it indicates that younger groups are becoming life-long fans of tequila, which can only continue to support the market over the years.
The Healthy Side of Tequila
Aside from the variety of new flavor profiles emerging in high-end brands, tequila has also risen in popularity thanks to its health properties. Compared with other liquors, tequila is devoid of high amounts of sugar and gluten.
As the wellness movement in America advances, many millennials and young drinkers seek tequila as a low-sugar, gluten-free alternative to whiskeys, vodkas, gins, and bourbons. And thanks to the smooth flavors and robust taste, it's become a popular alternative for those focusing on health.
The United States Tequila Market Report for 2020-2024 showcases the growing demand for high-end tequila among millennials, influencing the market growth.
There's also evidence that tequila can aid in weight loss, maintain blood sugar in diabetics, and even improve bone health. Plus, there are rumors it has anti-aging properties, which is miraculous as most alcohols age people rapidly.
In addition to its low-calorie benefits, tequila is one of the few alcohols that do not bring out depressant qualities in people. Instead, it offers an energetic and jovial effect that many prefer over the effects of other liquors.
The Pandemic's Role
The global pandemic and subsequent lockdown forced many cocktail lovers to mix their own drinks. Vodka, gin, and whiskey cocktails often involve specific ingredients and sometimes intricate mixing techniques.
So this resulted in many turning toward tequila, making the classic and delectable shaken margarita, which only requires about three ingredients and an excellent tequila. But that's not the only tequila cocktail people mix at home and order when out.
Cocktail Trends (With Recipes)
While margaritas remain the top cocktail for tequila in most markets, other classic and craft drinks are becoming popular favorites. To hop on these new cocktail trends and enjoy the refreshing and rich flavor of tequila in a new way, check out these delicious cocktails and their easy recipes.
Ranch Water
A refreshing and simple cocktail comprised of a blend of tequila or mezcal (2oz), a squeeze of lime, topped with Topo Chico or other sparkling water. Usually made and served in a highball glass.
Paloma
The ideal summer cocktail for a hot day and the second most ordered tequila cocktail in the US, featuring reposado or Blanco tequila(2oz) topped with lime juice(1oz), salt, and grapefruit soda or juice. And it's made right in the glass.
Bloody Maria
A Bloody Maria is Bloody Mary's fun sister. You can use the same Bloody Mary mix, but swap out the vodka for your favorite tequila(2oz). And it never hurts to add a bit of heat to enhance the flavors.
Mexican Mule
A play on the Moscow Mule, but this cocktail replaces the vodka with tequila(2oz) for a more robust and satisfying flavor. All you need is lime, ginger beer, and your favorite tequila.
Margarita
What tequila cocktail list would be complete without one? Combine in a shaker tequila(2oz), lime(1oz), lemon(0.5oz), simple syrup(1oz), and shake vigorously and voila!
Final Sip
If you haven't hopped on the tequila train, now is the time. With new premium sipping tequilas, celebrity endorsement, and inviting cocktails, there's never been a better time to give it a chance to this spirit.
If you want to keep learning more about the Tequila Industry, in hands of our Award-Winning Maestros Tequileros Follow us on Instagram
If you're convinced on the opportunity Tequila represents these days, and are looking to create your own tequila brand.