Finding the Perfect Producer for Your Tequila Brand
It may be profitable to launch a tequila business, but you need first do your homework. Finding the correct tequila manufacturer or supply is one of the most crucial things you must accomplish. This is a challenging assignment, but it's also one of the most crucial ones.
In this guide, we'll break down what you should look for when choosing your tequila producer. First, let's breeze through the basics of starting a tequila brand and why sourcing a distillery is so important.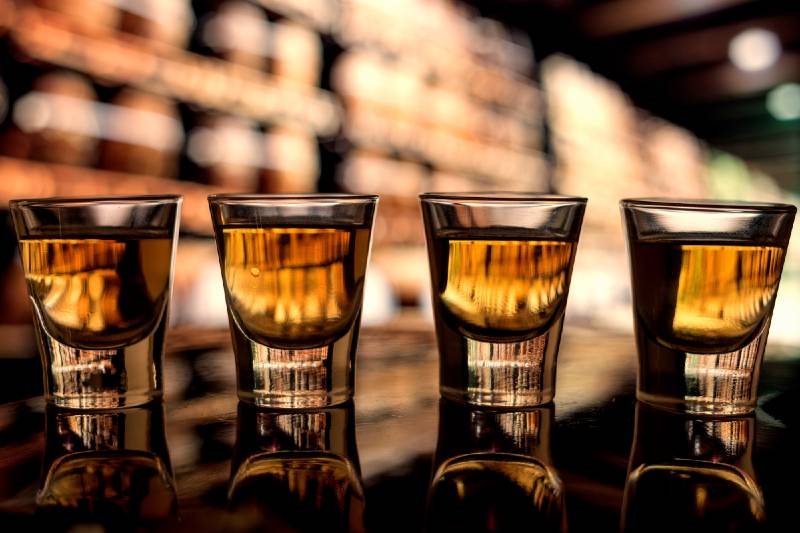 How to Start a Tequila Brand
Finding a distillery is the first step in launching your own tequila brand. The easiest approach to locate a distillery is to travel to Mexico and explore various establishments or work with Aceves Spirits to get started. The next step is to sign a contract with the distillery you've chosen. The parameters of your partnership with the distillery, including how much tequila you will buy and for how long, will be outlined in the contract.
Designing your bottle comes after you've signed the contract. You can truly add your own stamp on your brand at this point. Your bottle will need a form, size, and color, as well as a label that you must design. You must purchase enough bottles after designing one to suit your needs.
Marketing your new tequila brand is the last phase in the process. A website and social media profiles are only a couple of the marketing tools you'll need to make. You'll also need to think of original tactics to pique interest in your business. If you follow these recommendations to the letter, building a profitable tequila brand will be a breeze!
What to Look for in a Tequila Producer
You should start by doing your assignment. Which distilleries can provide the taste profile you're looking for? To get a sense of the general caliber of the tequila they are creating, based on reviews from Tequila Matchmaker app users, you may start your investigation by perusing our rankings of tequila distilleries.
Will they even give you the time of day after you locate one you like? Not every distillery is eager to "white label" their goods. Furthermore, the few distillery owners that we are aware of who manufacture excellent small-batch tequilas using traditional methods are careful when introducing new brands. This is for a good reason—since their reputation is likewise on the line, they must be worthwhile investing the time and effort. A new brand partner should have the correct drive and be someone with whom you can maintain a long-term connection.
Numerous variables should go into your decision on a tequila partner. Start by looking for businesses that provide a comprehensive, one-stop solution. The greatest sort of business to collaborate with is one that is committed to producing excellent agave spirits, canned drinks, and tequila.
The product's quality, a dedication to sustainable methods, and individualized service are all essential, as are a thorough understanding of and strong connections with all parties involved in the global supply chain. A competent tequila supplier should have direct control over each step of the production process, from the field to the glass.
You may also think about picking a certain distillery. Distilleries put more of an emphasis on white-label brands. They offer you a finished good that you had nothing to do with creating, and their business model frequently has unadvertised expenses. For instance, if you ran out of bottles, you could have to pay for more bottles that weren't filled and excess liquid. When working with Aceves, you won't have to worry about paying for tequila that was squandered during the bottling process.
Understanding How Tequila Design Works
You must comprehend the tequila-producing process before you even begin looking for a tequila distillery. Learn how tequila is manufactured, how to taste and assess it, and what it takes to obtain the profile you need if you want to produce a high-quality product. It takes time, and you need at least one patient tequilero who will look out for you. Otherwise, it's possible that you'll be taken advantage of.
Be cautious of additives and understand the difference between tequilas that rely on added sweetness, caramel color, glycerin, and agave tastes, as well as those that don't. Taste everything, from big-name retailers to independent farmers. Ask why a particular tequila has more agave than others, or what the differences between the processes and agaves employed are. This will be crucial both before you start looking for a provider and when you start meeting with possible partners. Knowing what you are tasting and what you and your potential consumers enjoy will be crucial when any brand begins with a few trial runs.
At Aceves, we collaborate directly with our customers to strengthen their brands and products, giving you the knowledge of the market you need to be successful. We communicate with you often during the process, imparting our expertise and experience of the sector.
You need a partner if you don't own your own distillery. If you don't speak Spanish, this may be challenging. There are now 135 operational tequila distilleries in Mexico, according to the Tequila Matchmaker distillery directory. Because every distillery is different, it might be difficult to choose the ideal one.
Conclusion - Finding the Right Tequila Suppliers for Your Tequila Label
When going through the process of how to start a tequila brand, your tequila design and tequila producer is of the utmost importance. Always do your homework on potential vendors. It's time to start looking around once you've determined what you need. To get the greatest bargain, compare the costs and levels of quality offered by various vendors.
How was our guide to finding the best tequila suppliers for your brand? Tell us your thoughts in the comments below.
Click Here To Submit Your Project On Aceves Spirits
If you want to keep learning more about the Tequila Industry, in hands of our Award-Winning Maestros Tequileros Follow us on Instagram