The Rise of Tequila in the Global Market: Australia, Europe and Asia
When you think "tequila," it's inevitable that Mexico will be the first place that comes to mind as the tequila target market. That's understandable, and also technically correct, as true tequila is exclusive to specific regions of Mexico. But the massive growth in the global tequila market in the past few years shows that tequila's popularity is truly a global phenomenon.
In fact, 2022 sales for tequila suppliers are estimated to be $9 billion in the United States alone. And the massive spike in demand for agave spirits is not a North American phenomenon. It's truly becoming a worldwide phenomenon, with some of the biggest growth happening in some pretty surprising parts of the globe.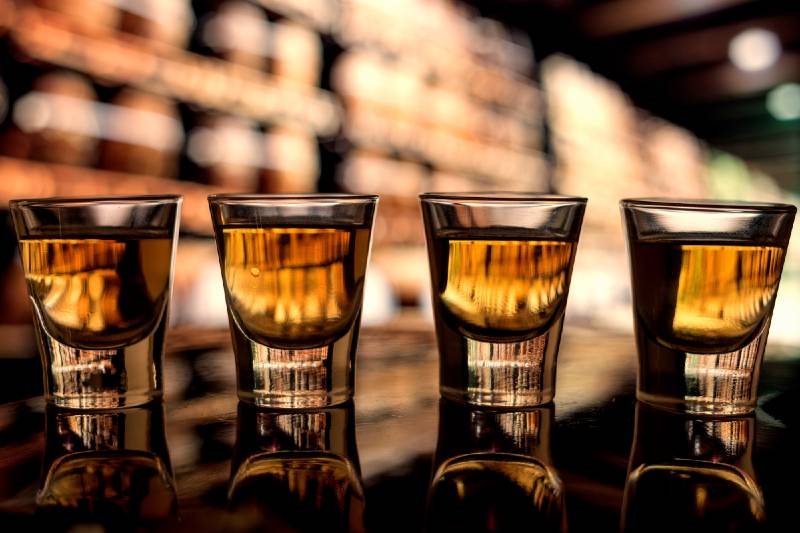 The US is actually the biggest consumer of tequila per capita, with Mexico coming in second. But the next biggest market may be a surprise–it's the Land Down Under, nearly 8,000 miles away from Mexico.
Australia's booming interest in agave spirits can be partially explained by historical traditions. The market for liquor and spirits in Australia has always tended to follow the trends seen in the US and the UK. A look at the data in those countries shows us that agave spirits are growing at 4.5 times the rate of other spirits. In particular, that $9 billion US market will make agave the third-largest spirits category in the States by 2024.
With history showing us the market similarities between Australia and the US, and given the US and UK markets' long-standing role as a predictor of Australia's spirits sales, it's no wonder that savvy investors are looking for the next big thing to come from Down Under, changing the perception of just who makes tequila.
Melbourne-based Top Shelf International Holdings Ltd. owns a large-scale agave farm near the Great Barrier Reef, attentively tending to the six-year growth cycle of the agave plant. Already a distributor of vodka and whiskey to the domestic market, Top Shelf has announced plans to take its yet-unnamed agave spirit international. Drew Fairchild, Top Shelf's CEO, sees A$100 million in sales for this new product once it hits shelves.
Top Shelf seems well-prepared to meet that market demand, as their agave farm is the biggest in Australia, dwarfing other agave plantations in Queensland and Western Australia. With the popularity of agave spirits continuing to rise around both domestically and internationally, Australia is set to become one of those countries that will show the world how to start a tequila brand, away from Mexico
Tequila is also seeing a rapid rise in popularity in Europe, partly due to an overall growth in the European spirits market in the past few years. But even with the spirits market in general continuing to grow, tequila and agave spirits are standouts for their impressive growth in Europe.
Analysts have partly attributed this to a change in the European public's perception of tequila. At one time, tequila was not seen as a popular spirit on its own in European markets, but rather an ingredient for cocktails like the margarita or the Paloma. But when celebrities like George Clooney and Dwayne Johnson created their own premium tequila brands, agave spirits underwent an image makeover. While Clooney has since sold off his brand, Johnson still owns his brand, and there's no denying the level of glamour and class the two Hollywood actors brought to the global tequila market.
In particular, the demand for premium agave-based spirits has seen strong growth. European consumers are looking for a tequila made with care and attention throughout the whole process, and will pay a premium price to get it. This leaves openings in the market for new and interesting products to make big inroads in Europe, riding the wave of tequila's overall growth in popularity.
Even considering the strong growth of tequila sales worldwide, the rising popularity of tequila and agave spirits in Asia is something else entirely. Reports show the Asia Pacific region as one of the most promising growth areas, with sales expected to grow year-over-year at 8%. Annual sales of tequila in Asia first topped US$1 billion in 2010, and there's been now slowdown in growth ever since.
It's common to see enthusiasm for agave spirits all across the region. The well-regarded Hong Kong bar Coa features a menu of agave drinks that is a whopping 41 pages long–a sure sign of the popularity of agave spirits in Asia as any other.
That massive popularity means that Asia is a prime opportunity for exporters. Returning to Australia for a moment, that country became the top wine exporter to China in 2019, selling a $1.2 billion worth of product there in that year alone. With that foot in the door, it gives Australia a leg-up on other agave producers when it comes to taking advantage of the staggering growth in the global tequila market.
The Market Going Forward
Clearly, there are global opportunities for those wanting to learn how to start a tequila brand. The US, Europe, and Asia are showing unprecedented growth in the agave spirits markets, but what will set someone apart and give them a leg up? The answer lies in standing out from the crowd with a quality product.
While Mexico controls what spirits can be officially called tequila–the more than 900 registered brands are made at just over 100 Mexican distilleries–the market is primed and ready for a certain type of agave spirits maker. As the European market has shown, consumers will flock to a product made with care and attention to detail, a product that displays heritage, knowledge, experience and class in every step of production.
At Aceves Spirits, that type of devotion to producing a quality product is built-in to everything we do. Founded by three Maestros Tequileros, Aceves Spirits brings that exacting level of care to all of our products, so that we always offer an innovative and consistent product. That is what is needed to stand out in this rapidly growing market that is full of potential.