Celebrity-backed brands in the spirit industry
In May this year, 818 Tequila, founded by reality star and model Kendall Jenner, sold out within four hours to within the week upon their launch in some stores in California. The brand's sales far superseded their forecast for the first two years of business, becoming one of the most successful spirit launches of all time.
The sales generated from Jenner's launch managed to match up to, or even surpassed, the launch of star-backed Casamigos, a 100% agave Tequila by actor George Clooney and his business partner, Rande Gerber in 2013. Casamigos sold 120,000 cases three years later and even got acquired by Diaego for a massive US$1 billion.
Other celebrity-backed tequila brands that have fared extremely well include Cincoro Tequila by Michael Jordan, Teremana Tequila by Dwayne "The Rock" Johnson, Casa Noble Tequila by Santana and more.
So why are celebrity-backed spirits so wildly popular, and how can your tequila brand harness this valuable shortcut?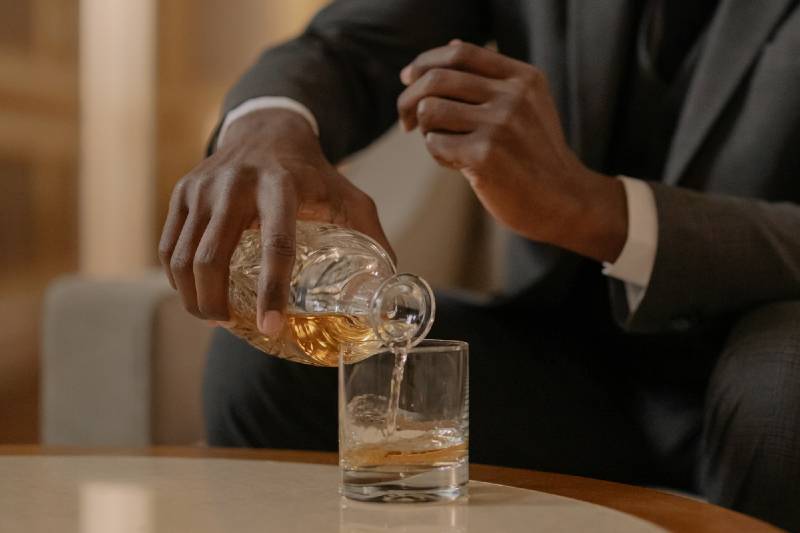 Why are celebrity-backed tequila brands gaining popularity?
Star-backed brands are largely successful due to the fact that celebrities are able to generate a large amount of buzz by reaching a large audience. These audiences are geographically diverse, allowing the spirit brand to become known internationally. That being said, celebrity endorsements definitely don't come cheap, but big companies are willing to shell out the big bucks for the exposure.
Conversely, celebrities have skin in the tequila game too. According to the Distilled Spirits Council, tequila sales have grown about six percent every year since 2002 reaching over $4 billion in 2020. Endorsing tequila brands is in – the premiumization of the industry makes celebrities appear more appealing to potential investors. Just as celebrity buzz generates sales, tequila buzz attracts investors.
Building the right brand for your tequila
Not all distilleries are built the same in the tequila industry, but having a celebrity endorse your tequila is like having a seal of approval on it. It reassures audiences that they are getting a high quality spirit, the type that only the super rich sips on.
Celebrity endorsements are a marketing tactic. Many who harness them rely purely on statistics – engagement, sales and followers. This does not make for quality branding. While credibility is crucial to branding, it is equally as important to build a brand that speaks to the values of your consumers.
More often than not, celebrities are not experts on spirits, but they are able to convince their audience otherwise. These tequila brands do not carry an authentic flavour profile, and some might even be cheaply manufactured with diffusers. Traditional tequila is made with blue agave, but brands have found a way to work with additives after distillation, or using other sugars for the formula, resulting in objectively low-quality tequila. This difference is rarely highlighted by celebrities, leading to criticism that celebrity-affiliated brands dilute and dismiss the rich Mexican culture behind the fiery beverage.
Although true tequila connoisseurs can tell the difference, the American palate has evolved to accept this form of tequila over more "authentic" styles. This fuels the controversy that celebrity-backed spirits have altered the original flavor profile of tequila, turning the spirit beloved by Mexico into something else completely. These negative connotations do not apply to all cases; when these celebrities take the time to choose good master tequileros who do a fine job, the result is a pure profile rich in natural flavors.
When adopting celebrity-backing, it is crucial to take into account how you want your tequila brand to be perceived by your consumers and implement measures to build the right brand.
Everything will only be as smooth as your tequila
Celebrity endorsements become unsustainable when they aren't adding value to your brand. Like every entrepreneurial venture, creating a new tequila business requires strategy.
If you're a business person, it is essential to pick the right celebrities for your brand. If you're a celebrity, it is crucial to choose the right business partner… but even more important, to work with the best master tequilero you can find.
This partnership will help guide the actors, musicians, or athletes along; someone with experience in the industry who knows how to shape and market a spirit.
Work with experts in the industry to design a high-quality product that will sell itself. Contact us today to learn more about the high-quality and premium tequilas we can produce together.